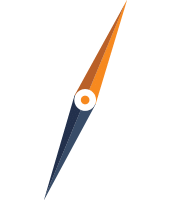 FREQUENTLY ASKED QUESTIONS
How do I make an appointment?
Please call our office at 770-427-2911 extension 24 or you can call our administrative assistant, Melanie, at 678-245-2561 to schedule the initial intake appointment.
Prior to your appointment, please fill out the initial intake forms provided on our website. Should you need to cancel or reschedule this appointment, please call at least 24 hours in advance, unlike some medical offices we do not double book our patients.
What will happen at the first appointment?
The initial intake appointment with Dr. Nathan Townsend is the first step of 3 visits with our assessment process.  Most insurance companies require 3 separate visits for completion of psychological testing. The first visit is approximately a 45 minute appointment scheduled with the adult patient or parents/guardians, the child or adolescent, and Dr. Townsend. During this interview, Dr. Townsend will ask questions regarding emotional/behavioral, academic, developmental, and social functioning, as well as discover other information about your current level of performance. In addition, records will be reviewed and an assessment plan will be created. Commonly, the questions concentrate on the identification of the concerns particular to the client, discovering the onset of the presenting problem, strengths, and understanding whether or not the client has previously undergone evaluations and/or treatment interventions. After the initial intake consultation, Dr. Townsend will set up an appointment for comprehensive testing tailored to the concerns discussed at the initial intake appointment. At your second appointment, testing will occur. Depending on the presenting concerns this appointment will generally take 2 to 4 hours.  During this appointment, the patient will meet with a psychometrist, school psychologist, or education specialist that works for Dr. Townsend and has been specifically assigned to the patient based on presenting concerns and personality to promote the patient's comfort and optimal results. Many practices use students or trainees to perform the evaluations; however, Dr. Townsend only employees Masters or Doctorate level clinicians to perform evaluations. Although, Dr. Townsend analyzes the testing results and finalizes the report, he believes that it is essential to have qualified evaluation administrators with significant experience due to the complexity of each individual in order to obtain optimal results.  Many of the school psychologists employed by Dr. Townsend are Nationally Certified and are currently or previously working in various school systems as school psychologists.  Once the testing is completed, it will take 3 to 4 weeks to complete your report. Many practices who accept insurance provide short or inadequate reports. Dr. Townsend's reports typically range from 15 to 25 pages. This report will include recommendations that can be shared with your prescribing provider, school, or therapist. Once the report is completed our office will contact you to schedule your feedback session. The third appointment is the feedback session. During this appointment Dr. Townsend will meet with you (if patient is an adult) or parents/guardians (if patient is a minor) to review the results of your evaluation.  You will be provided two copies of your comprehensive report and Dr. Townsend will discuss treatment plan options.
How soon can I be seen?
Appointments typically are scheduled within two to three weeks of the first point of contact. If you or your child is experiencing an emergency you believe could be life threatening, you will need to call 911 or go to your local emergency room or psychiatric hospital for an immediate assessment.
What records are needed for the initial appointment?
Bring a copy of your or your child's school, doctor, psychological and therapy records to the first appointment. These are not necessary but may be helpful.
How do I know if my insurance is covered? What is the cost of each visit?
Insurance information is obtained when the initial intake appointment is scheduled. Benefits, costs, and information pertaining to authorizations will be discussed with you prior to your initial appointment with our billing and insurance specialist, if deemed necessary. This also will be discussed and confirmed with you at your initial intake appointment. Please understand that verifying benefits is a courtesy service offered by our office and is not a guarantee of coverage.
How do I request a copy of my evaluation?
Following the testing session, evaluations typically take anywhere from 3 -4 weeks to complete, sometimes sooner depending on the type of evaluation. We will call you once the report is completed to set up a feedback session.
How do I schedule a follow up appointment?
We will call you once the report is complete to set up a time for you to come back into the office and meet with Dr. Townsend to review your results. This is the feedback session and will take anywhere from 30 to 45 minutes.
Is there an age limit for patients?
There is no age limit, Dr. Townsend has tested children as young as 2 and evaluates adults of all ages; however, depending on the presenting problem and the specifics children under 5 may not be good candidates for psychological evaluation. This can be determined during your initial contact with our office.
Do I need a referral from my doctor?
Referrals and medical records from the primary care physician, pediatrician, neurologist or psychiatrist are encouraged to assist with obtaining authorization for services but are not always necessary depending on your insurance. In a few situations, insurance requires a referral.
Our wounds are often the openings into the best and most beautiful part of us.
Every form of addiction is bad, no matter whether the narcotic be alcohol, morphine or idealism."
Do not brood over your past mistakes and failures as this will only fill your mind with grief, regret and depression. Do not repeat them in the future.